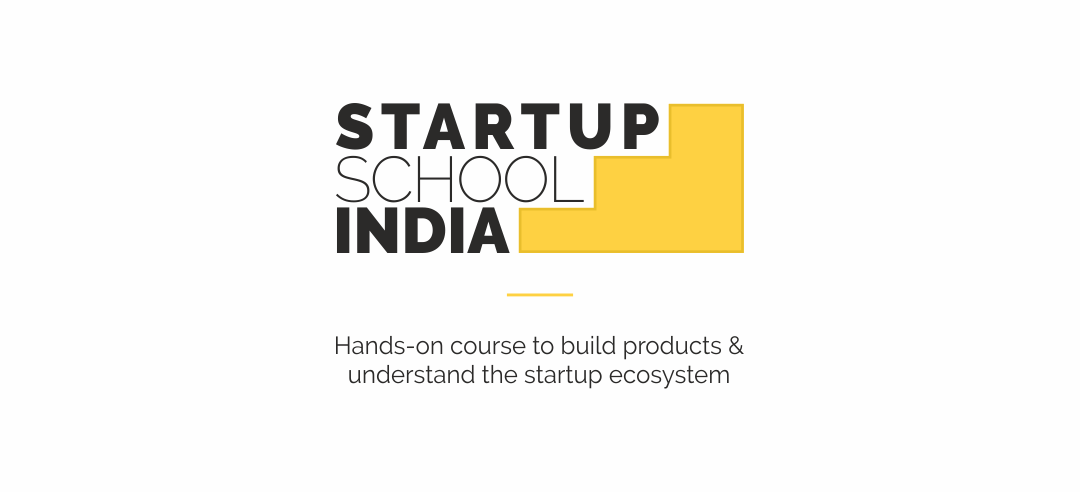 Duration
6 Months
Fri: 5:30pm to 7:30pm
Sat: 3pm to 6pm
Course Fees
INR 45,000
Inclusive of all taxes
Riidl is launching a 6 month Startup School India Diploma program :
Startup school India program will empower aspiring entrepreneurs with knowledge and hands on skills to build their prototypes based on Design Thinking methodology. The program will be facilitated by Startup School Gurus who are entrepreneurs & industry experts; who will help the participants understand markets & develop the strategy to build a sustainable business.

The unique proposition of this course is not only the sessions conducted by these gurus but also access to rapid prototyping, manufacturing facilities and in-house labs (Biology, AR VR, FABLAB). Top startups can get a chance to travel for International Immersion program to learn the business ecosystem.
Diploma Certificate
Participants on successful completion and evaluation will receive a Diploma from Somaiya group of autonomous Institutions.
Register Now
Program Modules :
( Click on the modules to read more )



Startup School Gurus :
In house rapid prototyping facilities :
Eligibility Criteria :
Startup School India program will be suited for,
Students of any age group, faculty and working professionals who are serious about starting their own venture.

Entrepreneurs who already have a Proof of Concept / Prototype / Demo ready

Women with a strong inclination to set up their own business.

Professionals/ students who plan on setting up a social organization or social enterprise

Business professionals who are entrusted with the task of setting independent business units
Fees structure for this 6 month Diploma program:
INR 45,000/-
Application process :
Interested Candidates will have to fill this google form to complete the application process for this program by 30th June 2018
Link: goo.gl/sUUaMY

Selection committee will review applications and admission confirmation will be conveyed to the candidates


Post this confirmation, students will have to pay the fees through the following payment link
https://www.instamojo.com/riidl/startup-school-india/
Note: please select NEFT option while payment.


Participants on successful completion and evaluation will receive a
Diploma from Somaiya group of autonomous Institutions.
Other Key Offering For Students :
Access to following skill development modules:
Rapid Prototyping

Web and App development

Biotech Skills
Access to following local networks:
Manufacturing

Packaging

Developer Community of Facebook

Maker Community
Top startups can get a chance to travel for
International Immersion program
to learn the business ecosystem.
Pitch for Seed fund of
₹5 lacs
Free incubation
and mentor support for 3 months
Register Now
Early application encouraged. Seats fill up soon!
Partners :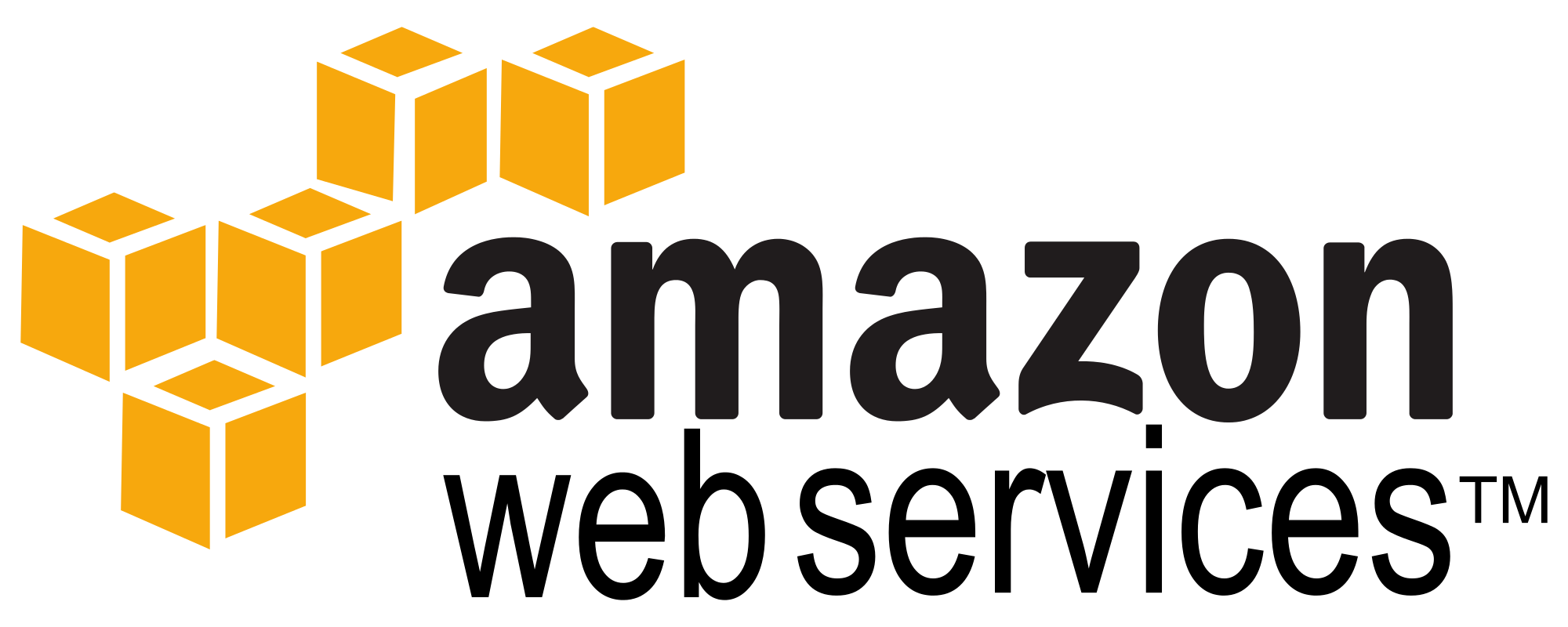 Mentors :
View / Download list of Mentors
FAQs :
A. Management courses in B-Schools are designed to equip students with skills required to become good managers at sufficiently successful companies. These are companies where management is required. More than management, what aspiring entrepreneurs need to learn is how to build products. Our program focuses on learning rapid prototyping which is crucial in startup world to have early movers advantage. Our Fablab will provide training in product design and fabrication. Our gurus are field experts and entrepreneurs who will conduct various workshops for participants to understand the startup ecosystem.
A. Two participants with relevant startups will be chosen for a sponsored international trip to understand business ecosystem.
A. No. You are not expected to have an idea to join this program. Although if you have an idea, the program will help you refine and take it to the market.
A. All participants on successful completion and evaluation would be receiving Diploma from Somaiya Group of Autonomous Institutions.
A. No. Workshops by the Gurus, and rapid prototyping lab sessions will be conducted in-classroom.
A. Yes. Participants will get an opportunity to pitch for INR 5 lacs seed funding.
A. You can write to us at: startupschoolindia@riidl.org . You can also reach out to our contact persons mentioned on the website.
A. As aspiring entrepreneurs, one needs access to right connects and infrastructure. Our Fablab will provide training in product design and fabrication. Our gurus are field experts and entrepreneurs who will conduct various workshops for participants to understand the startup ecosystem. Apart from this, participants will get access to mentors and our partners which makes sure they get the relevant and quick assistance in the product building phase.
Contact
Hetal Mundra: +91-9920052361
Varun Kapadia +91-7875435735
Ayush Shukla +91-8454849139
hetaldoshi@somaiya.edu


Dharmil Sheth
Dharmil Sheth is the co-founder of Pharmeasywhere he looks at the key areas of customer experience and also helms the operations and marketing divisions of the company.

With a Bachelor's degree in Electronic Engineering from KJ Somaiya College of Engineering and a PGDM from IMT Ghaziabad, Dharmil has been associated with renowned companies such as MakeMyTrip in key leadership roles. Prior to Pharmeasy, Dharmil founded 91 Streets, a shopping search platform and BoxPlay Sports, a world-class sports infrastructure set-up for teams and individuals to play soccer and cricket.

A keen contributor to society, Dharmil has also laid the foundation of and is President to Ekagrata Foundation, a Non-Government Organisation which works towards the welfare of underprivileged children. In his free time, he likes to teach these children and play a role in shaping up their future. A football fanatic, he also loves to spend his free time on his creation, BoxPlay pads to polish his skills in the game.
Sudhir Bhatia
After graduating with a degree in Mechanical Engineering and Fine Arts from the University of Rochester, Sudhir studied Industrial Design at the Pratt Institute, NY. Prior to consulting, he worked at Symbol Technologies Inc. for twelve years, eventually ascending to the position of Director of Design Research, Human Factors, and User Experience. Following his time at Symbol, he has worked with Motorola Solutions, Microsoft and BlackBerry in Canada.

He was a Visiting Professor at the Pratt Institute's Industrial Design Department for 2 years and was a guest lecturer at Syracuse University, NY, where he conducted a series of Advanced Research and Interaction Design classes. Presently, he is a guest instructor at The Indian Institute of Technology's Industrial Design Center, Mumbai.
Suhani Mohan
Suhani Mohan is the co-founder and CEO of Saral Designs, a Mumbai-based startup providing access to quality affordable menstrual hygiene products to lowincome women in India.

She has been recognised as the top 25 trailblazing women in business of 2018 by Forbes India. She is an Acumen India Fellow, recipient of India Africa Young Visionary award from Ministry of External Affairs, India, recipient of 'Top woman entrepreneur' at Empower, by Department of Science and Technology & Zone Start-ups, winner of Women Entrepreneur Quest by Anita Borg Institute and winner of the National Entrepreneurship Award by Ministry of Skill Development and Entrepreneurship.

Suhani is has been a guest lecturer at Vivekanand Education Society's Institute of Management Studies And Research. She has also been a speaker at forum's like Start-up Saturday, +Acumen San Fransisco chapter, Kerala Start-up Mission, YASHDA, Jagriti Yatra, Abhyuday IIT Bombay on topics of social entrepreneurship, women in entrepreneurship and social impact.
Satyajeet Singh
Satyajeet leads product partnerships for Facebook in India and South Asia. He helps driving product strategy through strategic partnerships with businesses, developers, and leading consumer product organizations.

A startup enthusiast, he has spent over 13 years in the consumer internet industry, launching and managing a multitude of successful tech products. Prior to joining Facebook, he lead consumer products and global partnerships for Zomato, and has also held key roles Cleartrip and Naukri.com.

Satyajeet is also an active contributor to the startup ecosystem and speaks at various Mobile, Product, and Design events.
Neelesh Mundra
Neelesh leads McKinsey's Asian Supply Chain Management Practice and co-leads the Travel, Transportation and Logistics practice in India.

He advises clients in the e-commerce, oil & gas, agrochemical, FMCG, auto, cement & mining sectors along with deep expertise in logistics strategy and transformation. He has led many supply chain transformations within India and south-east Asia. Prior to joining McKinsey, he worked with P&G, India in their supply chain function. He holds an MBA from NITIE and a Bachelors in Engineering from Mumbai University

When not at work, these days, he will be found trying to please his most demanding client - his one year old daughter, Sameera
Shreerang Godbloe
Shreerang has spent 6 years at ITC, 2.5 years at McKinsey & Company, and is now with Oyo Rooms. He is a graduate of IIT Kharagpur (Class of 2005) and Indian School of Business, Hyderabad (Class of 2012).

At Oyo, Shreerang is devoting his time to run the national operations and business insights vertical, fraud analytics and customer delight initiatives.

At McKinsey, he has worked in diverse sectors such as mining, automotive, oil and gas and pharmaceuticals advising clients on strategic and operational issues such as strategy design and implementation, large capex projects management, procurement transformation, logistics optimization and organization design.

At ITC, Shreerang was part of the supply chain vertical of the tobacco business and spent his time working in various functions such as quality, process improvement, talent management, labor relations and operations
Bijay Sahoo
Bijay Sahoo is currently the President – HR responsible for RIL's emerging consumer businesses such as Reliance Retail and 4G Infotel. He is a Board Member of Reliance Fresh, Reliance Trends, Reliance Digital and Reliance Footprint. He is part of the Central Leadership Team and an "Executive Council Member" of Reliance Retail, Value Format.

Prior to this role, he Sahoo was the Vice President and Global Head HR of Wipro Technologies. Prior to Wipro, he was the Principal Consultant in PwC and for over 5 years, was the Chairman of Conference Board's HR Council in India. He also served SHRM India in its "Advisory Board".

Mr. Sahoo is currently the Chairman of RASCI i.e. Retail Skills Council of India which is promoted with a grant from National Skill Development Corporation (NSDC). He is also the Chairperson of RAI's HR Committee. He serves on the Governing / Advisory Boards of many reputed Universities and Educational Institutions.
Kruti Saraiya
Kruti Saraiya is a graphic designer/ typographer based in Mumbai. She currently has an independent practice and conducts typography talks and workshops.

She has been a speaker at the Indian Design Forum – IDF 2013, Behance Portfolio Review, Surat and a conference exploring 'Design as a Global agent for social development' in Amsterdam. She has conducted several Typography workshops – 'What's Your Type' at Dr. Bhau Daji Lad Museum and Type Talk at Design Day, to list a few. She was also a part of the core team to set up Design Museum Dharavi (2016) and continues to expand the project as the creative co-ordinator.

Her work has also been published in International design magazines like Creative Review (UK) & Visible Language (USA) and on the online magazine – desi creative. She has exhibited in a group show 'Pushpa Patha: The Flower Trail' in gallery BMB, Mumbai.

She graduated from the London School of Printing. She has worked with Rabia Gupta Designs, Mumbai and taught at Srishti School of Art, Design and Technology, Indian School of Design and Innovation (ISDI) and Ecole Intuit for several years.
Design Thinking
Design thinking is a process that takes a human centered approach to problem solving. It's about looking at problems in new ways to uncover hidden insights that inspire innovative and unexpected solutions. It's about bringing diverse minds together when problem solving. The process is biased toward action and follows a cyclical process of trying and learning, trying and learning till you arrive at a solution that meets the end users needs.

Students will experience a creative thinking process, come up with interesting ideas and make prototypes and have fun while they are at it. The main takeaway will be a way of thinking that will help students address real world challenges and build startups to solve them.
Prototype Development
Students will be trained to develop the prototypes through two step process.

Product design: Students will design the prototype using pen paper/ sketch methods and computer aided tools. Students will be taught to use these tools to create a visual image of their ideas.

Product building: Students will be trained to use fabrication tools and simulation tools to build their first prototype.

Students will be using the resources provided by our manufacturing partners and in house Fablab, Biolab, XR lab and riidl infrastructure.

Know more about Fablab
Know more about Smaclab
Know more about Biolab
Product market fit
Students will be trained to understand markets and develop strategies to build sustainable businesses through workshops conducted by our Gurus on topics like Branding, Operations, Finance, Business plan and model, Recruitment, Marketing, Supply chain and logistics etc.

Our Gurus have designed unique workshops to help students learn skills in these domains which are very crucial to build successful and sustainable startups.
Mentor hours
Students will be mentored by experts to help them refine their products. Selected students will be sent for International Immersion program to understand about business ecosystem if required by their startup ideas. Mentors will provide customized help to entrepreneurs to get relevant advice and connects to build their Minimum viable product