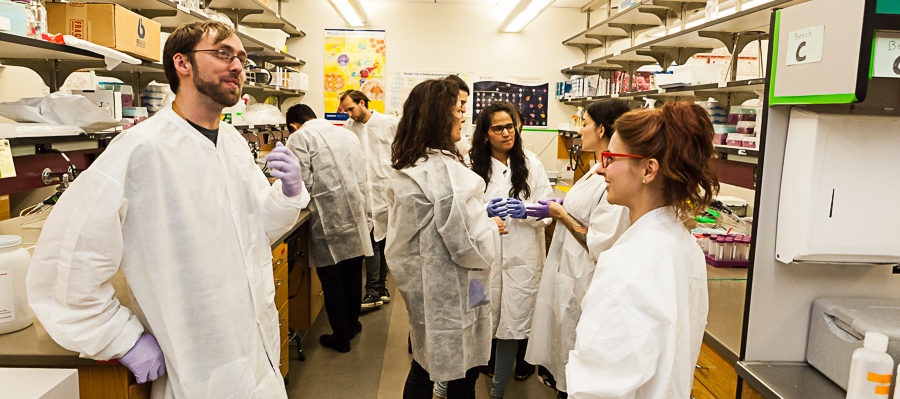 September 2018 to Feb 2019
Riidl, Bhaskaracharya Building, Somaiya Vidyavihar, Mumbai.
What is Bio Academy?
The Bioacademy course is interdisciplinary and will cover all ranges of interest from entry level courses for researchers, investors and job seekers to entrepreneurial guidance for potential founders as well as industry overview and peer networking. The participants will learn about the technical and conceptual applications and implications of synthetic biology.

Duration ?
6 months.

What was the need of Bio Academy? And how did this concept arise? How is it different from other Bio Courses?
Bioacademy teaches all the latest technology which is in trend. No one is aware of how these technologies arose, what all difficulty is faced by the researchers, how much effort it took to develop the technology and now, how it is available for all to use. This is how bioacademy came and is different than course because the lectures are delivered by the researchers themselves who had developed that technology.

Fees Structure? (explain with and without scholarship)
Fee: 5000$ (without scholarship) Depending upon the need and SOP for external students they will get some scholarship. Somaiya students will get 30% off on the Fees.

Course Structure?
Principles and practices + Hardware (Neil, Megan, David)

Bio Design (George)

Next generation Synthesis (Joe J)

Bio Production (Patrick, Ginkgo)

Biomolecule Sensors (Vatsan)

Cell-free production (Kate)

Gut Microbiome (David)

Bio Fab (Fio)

Imaging (nanostructures) (Evan? Ed? Manu?)

Synthetic development bio (Nina)

Gene drives (Kevin Esvelt)