Program & Schedule
Refine program aims to accelerate high impact teams and help them build scalable products.

Whether you are an Engineer, Doctor, MBA, or Commerce student, the refine experience will be an integral part of your degree / diploma and the foundation of your future success.
Eligibility Criteria:
Highly motivated Teams / individuals can apply
Startup who already have a Proof of Concept / Prototype / Demo can apply to this program.
Duration: 7 months
Stage 1: Problem statement from partners (ngos, company, own ideas etc) (15 days)

In the first stage the teams will be interacting with the partners (ngo's, company etc) to identify opportunities to develop solutions for the problems at our partners end. Teams could be identifying problems or generating ideas on their own to build their start-ups
eg: Bhoomi group challenged us "How can we increase the productivity of the food based companies in their industrial park?" Arihant steel challenged us "How can we upgrade the current fencing mechanisms in India?"
Stage 2: Skill set building (105 days)
During this stage teams will be learning skills required for building the solution. (Fab/bio: How to Make / grow anything?)

Teams are allotted mentors to shape their ideas (technical & Non tech mentors)
Exposure to the basics of Digital fabrication (15 days)
Exposure to the latest of Web technologies and Data visualisation / analysis (15 days)
How to make anything? (15 days) OR How to grow anything? (15 days)
During this stage they would also be undertaking Entrepreneurship coursework (IPR, Finance, Marketing, How to make products people love: How to create scalable companies?) (60 days)
Students will be learning following aspects of entrepreneurship. This would be necessary for developing sustainable solution for the partners / for their own start - ups
Entrepreneurial successes & failures (Short case Learning from entrepreneurial experiences)
Design thinking ; Understanding customer needs + Idea generation (Where do ideas come from?)
Complex problem breakdown / Identifying a problem statement
Opportunity evaluation
Business model
Operations Gantt chart (learning more about data to enhance operations)
Business plan
Finances for start ups
How to raise funds ?
How to negotiate a term sheet ?
Ask me anything - Legal Expert
Digital marketing
Recruitment
Rate of diffusion
IPR
Case studies
Stage 3: Execution, Graduation and Awards (90 days)
Creating solutions (licensing tech / solutions) to the partners / Starting your company
Evaluation of impact created by mentors and partners
Presentation of your work
Awards for the top teams & individuals
Graduation : Diploma in Entrepreneurship
Benefits:
Physical working space and basic working infrastructure
On-going strategic guidance by Angels
Access to our business support partners
Regular mentoring by our Advisors and other experts, through lectures, workshops and one-on-one counselling sessions
Experiential learning with top angel investors, partner level VC's, C-suite executives, bankers, serial entrepreneurs, Government officials and other high quality start-ups through lectures and workshops
Assistance in business plan preparation
Assistance in building management or founding team
Soft skills training, including business etiquette, presentation skills and anxiety management
Support in intellectual property management
Help with regulatory compliance
Links to potential strategic partners for your business
Networking opportunity with seasoned entrepreneurs and executives
Opportunity to pitch to group of angel investors at the end of the program
Access to many high profile potential investors
Post "Refine program" support
Outcome:
Till date our students have created over 45+ startups and raised over $2mn in total. Our startups and teams have won awards like Coolest Technology at CES Las Vegas, Innovation Award by Fab foundation, Innovation Jockey Accenture and many more.

We have created over 250+ full time job opportunities in total and 300+ internships.

You can be a change maker and experience this new and dynamic ecosystem.
An initiative of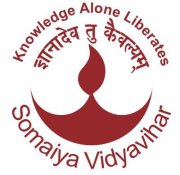 Mentors