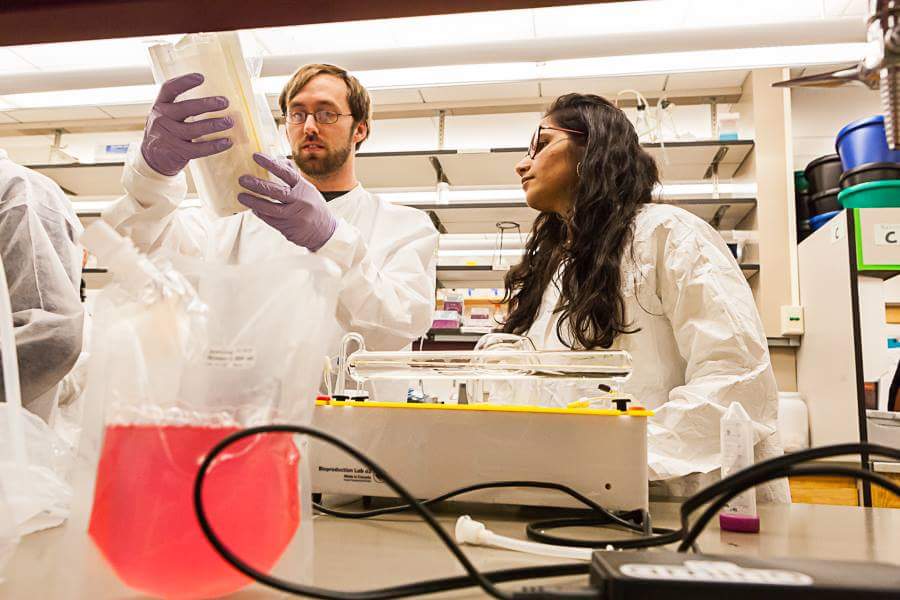 Bio-Riidl provides multifunctional ventilated office and lab space, as well as general and technical, logistical and environment-technical support, to R&D intensive life sciences companies with high growth potentials.
BioRiiDL is fully dedicated to life sciences and offers opportunities for both start-ups and established companies.
Download Broucher
Gaurang Shetty
Chief Innovation Catalyst
gaurang@somaiya.edu
Bhavna Pandya
Innovation Catalyst - Biology
bhavna.pandya@somaiya.edu
A good advisory committee is an intelligent shortcut towards success. We cant thank them enough.
| | |
| --- | --- |
| Shri. Samir Somaiya | Chairman, Somaiya Trust, Godavari Biorefineries pvt ltd. |
| Shri V Ranganathan | Hon. Secretary of Somaiya Vidyavihar and Chairman of Internal Audit Committee of National Association for the Blind, India, the largest NGO in the disability sector in India. |
| Mr. Rushva Parihar | Founder and CEO, YWATER |
| Padmashri. Dr. R. V. Hosur | Director: UM-DAE Centre for Excellence in Basic Sciences University of Mumbai |
| Dr A. H. Bandivdekar | Consultant at National Institute for Research in Reproductive Health (ICMR) |
| Dr. H. Muthurajan | Associate Professor at National Centre for Nanoscience and Nanotechnology, University of Mumbai |
| Mr. Maulik Jassubhai | Chairman and Chief Executive Jasubhai Group, Serial Entrepreneur |
| Dr. Radha Taralekar | Medical Consultant, World Health Organization |
| Dr. Ranjan Mogre | An Entrepreneur, and Director of Analytics Solutions and Avatos Lifesciences. |
| Dr. Bhavesh Tiwari | Ph.D. (Bioanalytical Sciences), University of Mumbai Analytical Research Division, Enaltec Labs Pvt. Ltd., Mumbai. |
| Ms. Shailaja Girishankar | Head of Microbiology Department, K.J. Somaiya College of Science and Commerce |
| Mr. Malay Shah | Professor at VES Arts, Commerce and Science |
| Mr. Atul Aslekar | Director, Novalead Pharma |
| Mr. Faraz Kagalwala | Chief Finance Officer, Somaiya Trust |
| Dr. Sangeeta Srivastav | GM R&D Godavari Biorefineries pvt. ltd. |
| Ms. Gouri Ray | Legal department, Somaiya Trust |
Recognition goes a long way as a motivation.